Enliven Mumma Soak
Regular price
Sale price
$26.00 AUD
Unit price
per
Sale
Sold out
The perfect Soak for a Mumma to be or a New Mumma. While we pour all that we have into growing and nurturing our babies, we forget that we to need to care for ourselves. Take some time to soak in our Enliven Mumma Soak and Relax, Refresh and Reconnect.

Ingredients: Epsom Salts, Sea Salts, Dead Sea Salts, Natrasorb, Cornflower, Jasmine, Chrysanthemum Flower, Lavender, Bergamot, Patchouli Essential Oils, Lime Slice
Place desired amount into a warm bath, immerse yourself and Relax, Refresh and Reconnect.

Enliven Mumma Soak Benefits
Dead Sea Salt is high in magnesium, Sodium, Calcium, and Potassium. It will aid in reducing muscular aces and pains and assist in increasing bloody flow and circulation. It is also known to Improve Sleep, Reduce Stress, promote Relaxation, Reduce Arthritis Pain, and Aid in improving skin conditions such as Inflamed skin, Eczema, Psoriasis and Dermatitis. 

Epsom Salts are high in magnesium. They aid in reducing muscular aches and pains and assist in reducing stress.

Lavender Essential Oil has a high antioxidant value. It is known to relieve Stress, promote relaxation, promote deeper sleep, sooth and revitalise, reduce muscular aches and pains and more.

Patchouli Essential Oil is known for easing stomach upset and promoting relaxation.
Share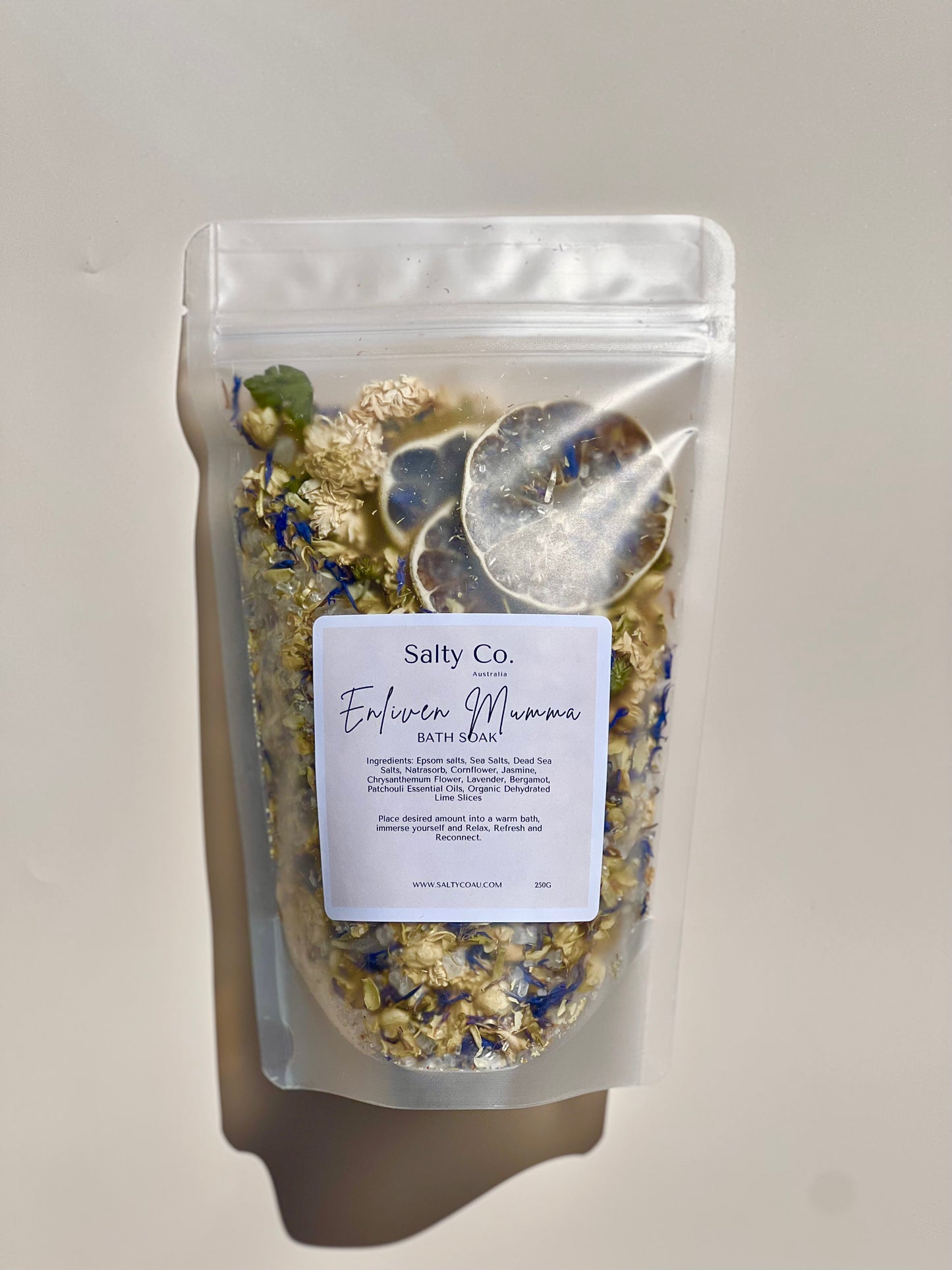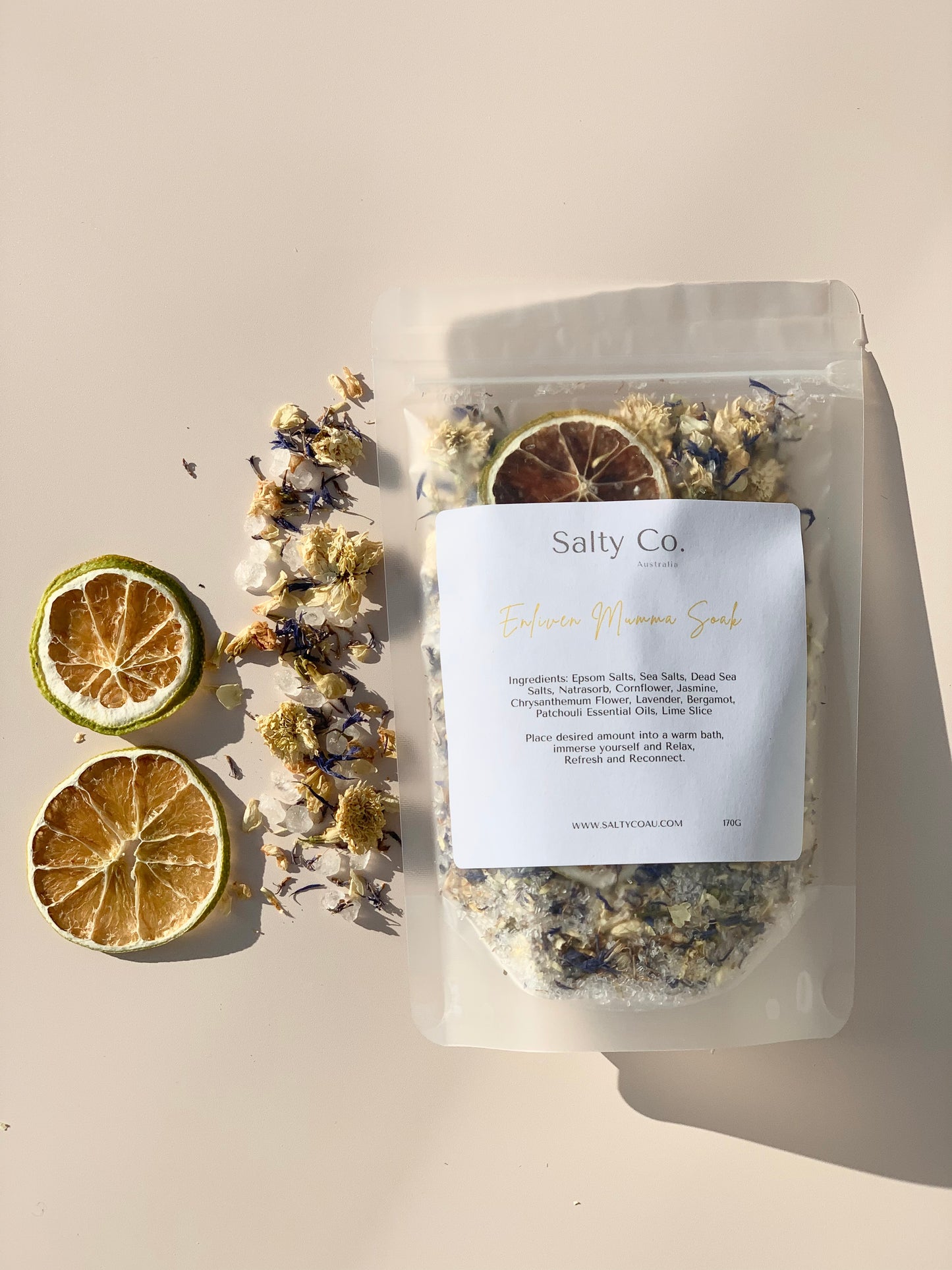 Run, don't walk!
I purchased this lovely soak as a treat for myself but my 3yr old decided that she also needed to treat herself! Now she asks me for a special spa bath when she's feeling abit flat and we use this lovely soak together. Being kid safe is a huge bonus as so many bath products have gross ingredients that I wouldn't put on myself let alone my child. I love that these handmade all natural soaks are totally safe and smell amazing too.